Welcome to our patient association
The association was founded as the world's first patient association for the diagnosis Aortic dissection September 19, 2014 of seventeen (17) diagnosis carriers. Now two years later we are over one hundred (100) members of the Association of whom 70 are diagnosed carriers. The main diagnosis is the rare diagnosis Aortic dissection. Those with the diagnoses aortic aneurysms and dissections of the arteries associated with the aorta are also very welcome as diagnosis bearer to the association. The association also offers membership to family members, and support memberships for friends or someone who has experienced that a friend or family member passed away in our disease and now either wants to support or find support in our association.
The association's anniversary has become the World Day of the disease aortic dissection. Aortic Dissection Awareness Day - September 19. The association is, since 2014 a member of the National Association of Rare Disorders (Sweden) and since January 2015 Eurordis (Europe).
Aortic Dissection WHY – Acute aortic dissection (type A and type B) affects 3 to 4 persons  per 100 000 inhabitants in Sweden every year, but there is a great number of unrecorded, since a lot of persons die at...
Read more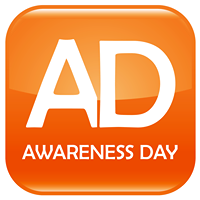 The Global Aortic Dissection Awareness Day is an awareness day for the global community of people living  with the rare disease aortic dissection....
Read more